DO YOU HAVE WHAT IT TAKES TO BE AN ENTREPRENEUR?
Yes? Read on...
Are you dreaming of LEAVING THE CORPORATE WORLD and work from wherever you want?
Are you dreaming of BUILDING SOMETHING that is yours, despite people telling it's not the best idea?
Maybe you are thinking of creating an online course?
or you want to create MULTIPLE STREAMS OF INCOME?
Start working on your better future now so next year you don't regret that you haven't done it earlier.
YOUR DREAM, LIFE-CHANGING BUSINESS IS ONLY A FEW CLICKS AWAY.
Your Instructor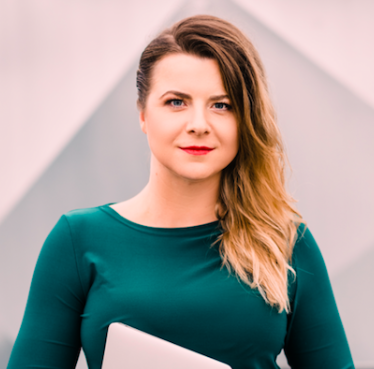 Iwona is an online business, brand and technology strategist for passionate entrepreneurs who want to turn their ideas into business, build a strong cohesive brand and make more money while enjoying the freedom of being their own boss.
In love with DIY technology ever since she remembers, Iwona has been a part of the startup/tech industry for the last few years. A Grand Valley State University Graduate, she decided to drop out of the PhD program to start her own online business & side hustle "academy" to help ambitious hustlers, like yourself, start side hustles, turn them into full-time jobs and achieve better results in their businesses.