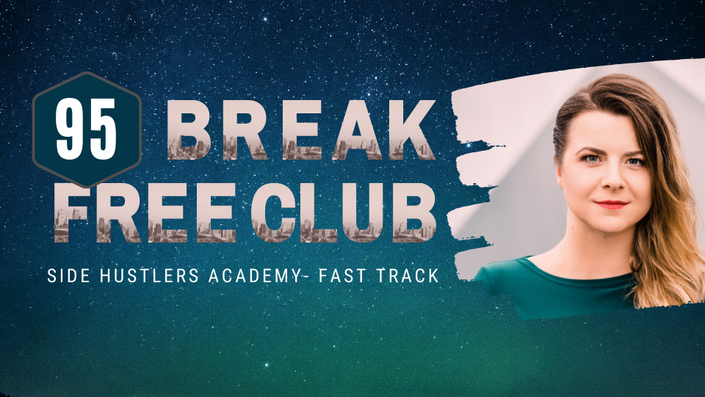 95 BREAK FREE CLUB
Start it on the side. Make it your life.
Are you dreaming of LEAVING THE CORPORATE WORLD and work from wherever you want?


Are you dreaming of

BUILDING SOMETHING THAT IS YOURS

, despite people telling it's not the best idea?



Are you thinking of

CREATING AN ONLINE COURSE

?



or you want to create

MULTIPLE STREAMS OF INCOME

?

WOULDN'T IT BE GREAT TO:
know that you can break free from your 9-5, stop working for someone and build a business you are dreaming of?


be an inspiration to others, to show them that it is possible to do what you love, be happy and do not be a part of the rat race


be able to work from anywhere in the world and have a flow of clients coming on autopilot?


know there is no cap on your earnings and enjoy your financial freedom?

No matter who you are or what you do, since you are here, you already know you have a calling.
You also know that you need to start working on your better future NOW to make it happen as soon as possible and live the life you want.
AREN'T YOU JUST TIRED OF LIVING THAT WAY?
Constantly thinking WHAT IF. Feel like the TIME IS RUNNING AWAY and you are still stuck in the same unfulfilling job you were last year?
SO WHAT IS HOLDING YOU BACK?
LACK OF TIME. You are afraid that you will not have time to start your Side Hustle juggling your full time job, family and life in general.
LACK OF SUPPORT. Your partner thinks you are wasting your time, your mum and grandma thinks you are throwing away all that education you received and your friends do not get it or even tell you it's not worth it.
FEAR OF FAILURE. You are afraid that no one will buy what you have to offer, that you will waste your time and it will turn out that the others were right.
FEAR OF SUCCESS. You are terrified by the thought that it may actually work and it scares you like nothing else.
FEAR OF TECHNOLOGY. You don't feel like someone who understands technology enough to build something online.
YOU HAVE ALL THOSE OTHER COURSES that have failed you and you are afraid that yet another one will be a waste of your money again?
YOUR DREAM, LIFE-CHANGING BUSINESS IS ONLY A FEW CLICKS AWAY.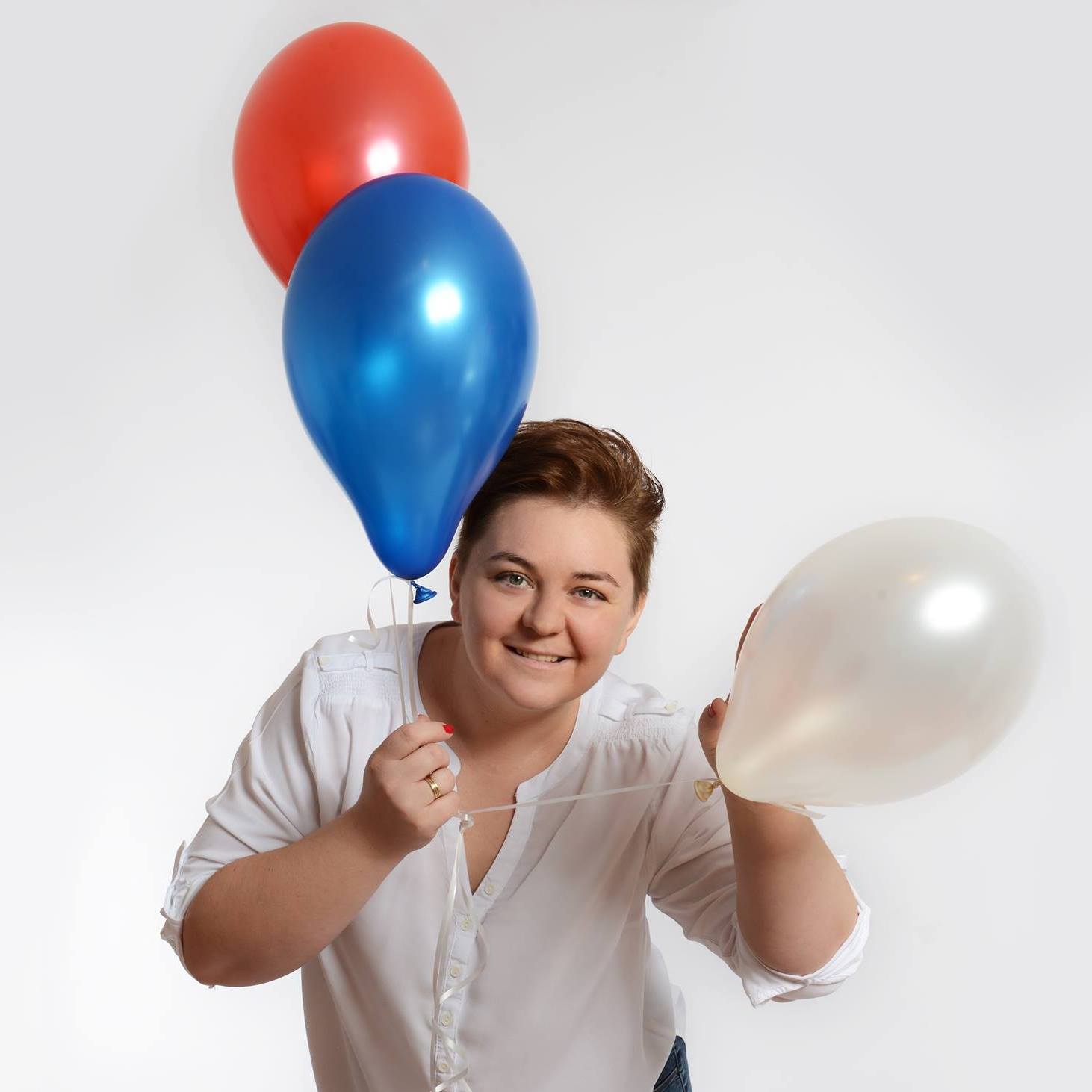 "I carried a dream of owning my business in my heart for a long time but I never had neither the courage nor the strength to pursue it. I didn't think it was even possible. Iwona gave me the wings and I decided to give it a try. Today I have a business and I am excited to see what the future holds for it. I made the first step. I asked Iwona for help and the most important thing is: it was one of the BEST DECISIONS in my life."
- Antonina, Founder, Time to Celebrate - Party Planning

YOU ARE SERIOUS about starting your side-hustle and you are ready to take action.
YOU FEEL OVERWHELMED by all the information, courses out there and it freaks you out because you have no idea what to do.
YOU ARE TIRED OF not earning as much as you deserve to earn.
YOU DESPERATELY NEED a change in your life.
YOU ARE READY TO make friends with technology because you know it's the future.
YOU WANT TO BUILD A STRONG, professional online business and personal brand and you want it NOW.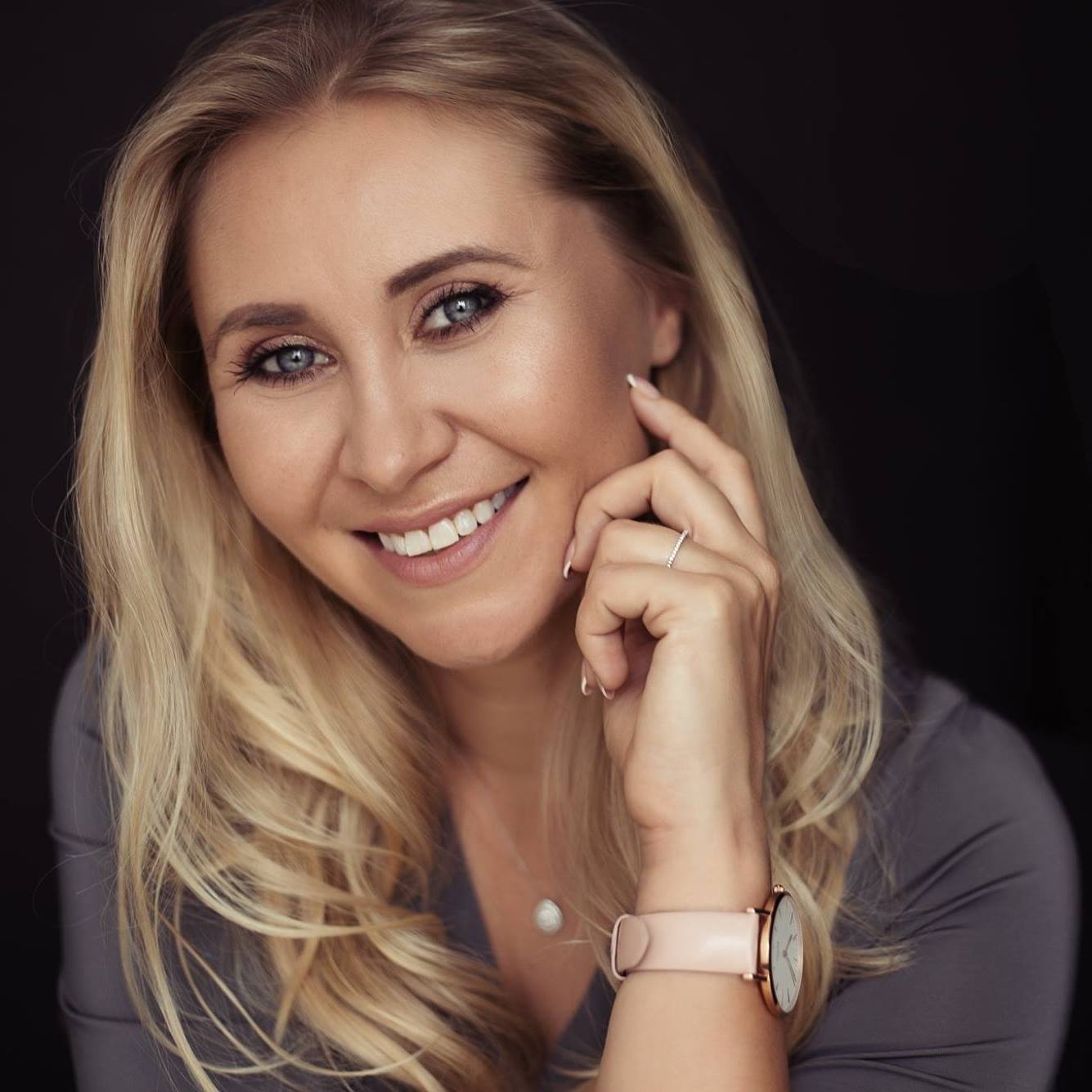 "The best online business specialist that I know!. Iwona is not only the highest-class professional, but also a friendly, open and extremely patient business mentor, who can explain the most complicated things in a very simple and accessible way. For me, she's the number 1!"
- Aga, Lawyer, Entrepreneur, Author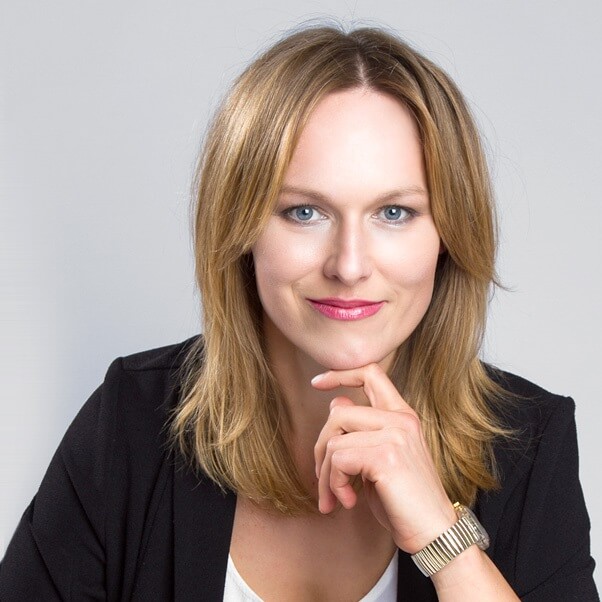 "Iwona's program for me is like a tour with a great guide around a new city. You start with identifying what you do and for whom. Then you are identifying where your customers are online and how you want to present yourself to them. Iwona shows everything click by click so that you can handle the technology. The support you receive is amazing. I appreciate the motivation and friendly approach. This program for me was the key investment in my business"
- Isabella, Time Management & Effectiveness Coach, halbo.pl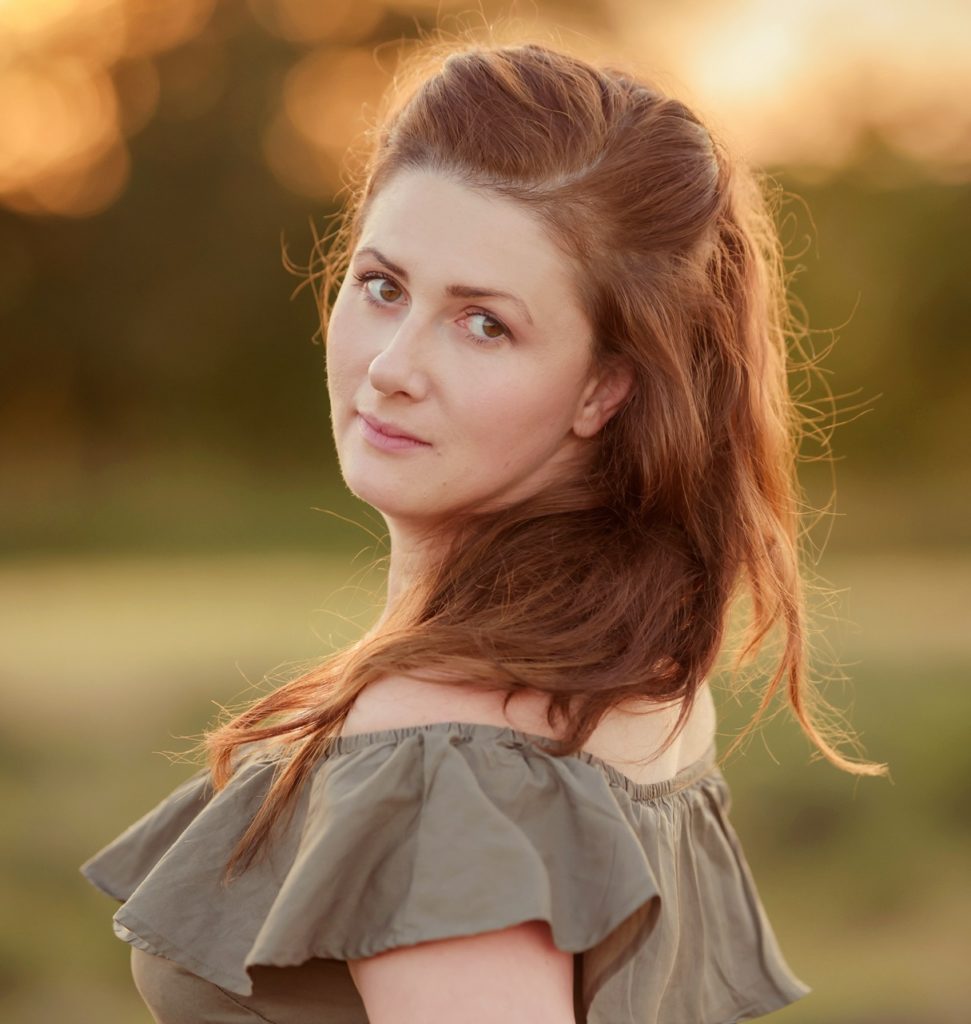 "High quality- those are the words to describe Iwona's signature course. Before I joined the course I had thought my strategy was correct. I didn't know how wring I was. I was surprised with the amount of knowledge in the course, the way it's provided and my change. I have learned about my niche, brand consistency, design thinking, landing pages and business strategies that resulted in new skills, my brand's revamp and creating a new product. Iwona has given me a new direction and motivated me to keep on working. I can assure that her work resulted in my progress and results and it is something to be proud of.

- Kate, Soft Skills Development Expert
Your Instructor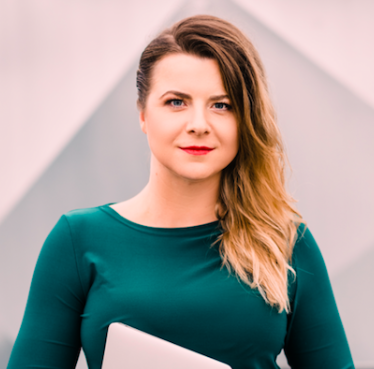 Iwona is an online business, brand and technology strategist for ambitious future entrepreneurs who want to break free from their 9-5 turn their ideas into business, build a strong cohesive brand and make more money while enjoying the freedom of being their own boss.
In love with DIY technology ever since she remembers, Iwona has been a part of the startup/tech industry for the last few years. A Grand Valley State University Graduate, she decided to drop out of the PhD program to start her own online business & side hustle academy to help ambitious hustlers, like yourself, start side businesses, turn them into full-time jobs and achieve better results.
WELCOME TO THE SIDE HUSTLERS ACADEMY!